INTERVIEW | DENNIS VAN DEN BOOMEN
I joined my primary school hockey team in 1994 thanks to my gymnastics teacher who suggested me to start. She thought I would do well.  
I can put everything into this sport, so everything falls into place. I love it when I work hard and my passes work out the way I want it to. My main drive is that I can push myself and my teammates to the limit, to achieve success. I always wear my lucky underwear during the finals, obviously it's orange.
I don't have a favorite player in particular, but I really like players with a little temper and players who dare to take some risks.  
The funniest moments happen after the games, when the party is on and all pressure is off. But those stories remain among the players 😉 .
Over the years, a lot of my teammates and opponents became close friends of mine. I also met my wife at my current hockey club.
If I could change anything about this sport, I would add the ability to play with more points on the field, so we have a bigger variety of players we can use. I also want a more reliable way to control the speed of the wheelchair, this would improve the sport in my opinion.
My best Powerchair Hockey moment ever was when we got back our world champion title at the World Championship in 2014. 
My ultimate goal is to join the Paralympics for at least once in my life, but for now my main goal is to improve myself and become a more leading player, who can help younger players.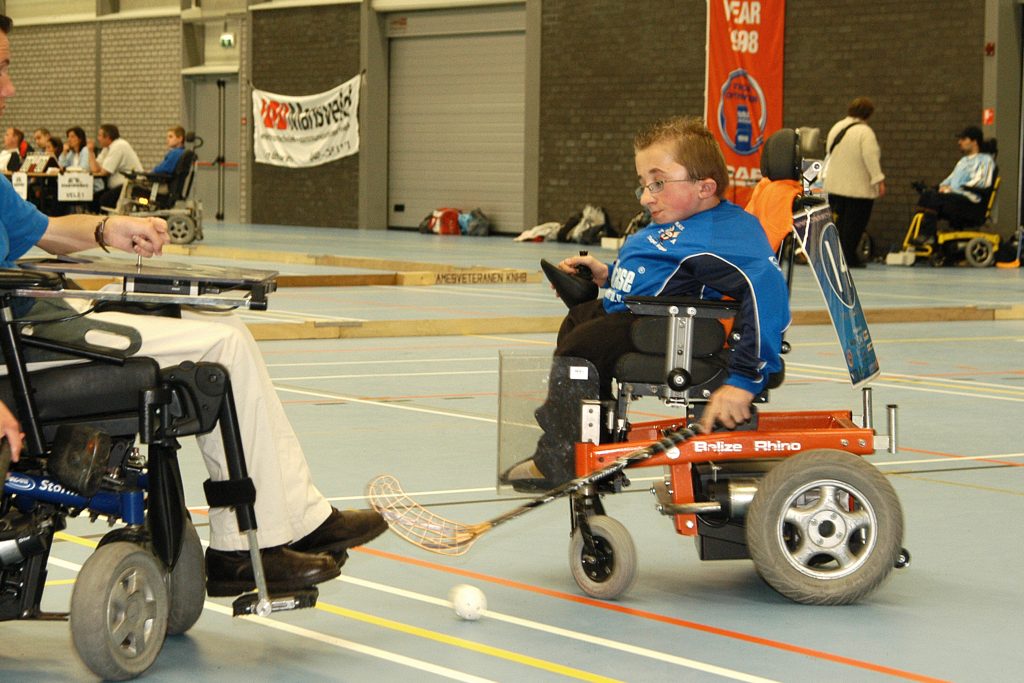 A young Dennis playing Powerchair Hockey, the photo is taken back in 2005
Photo: Jan Wijten
Interview: Hedwige Van Steen