INTERVIEW | JÖRG DIEHL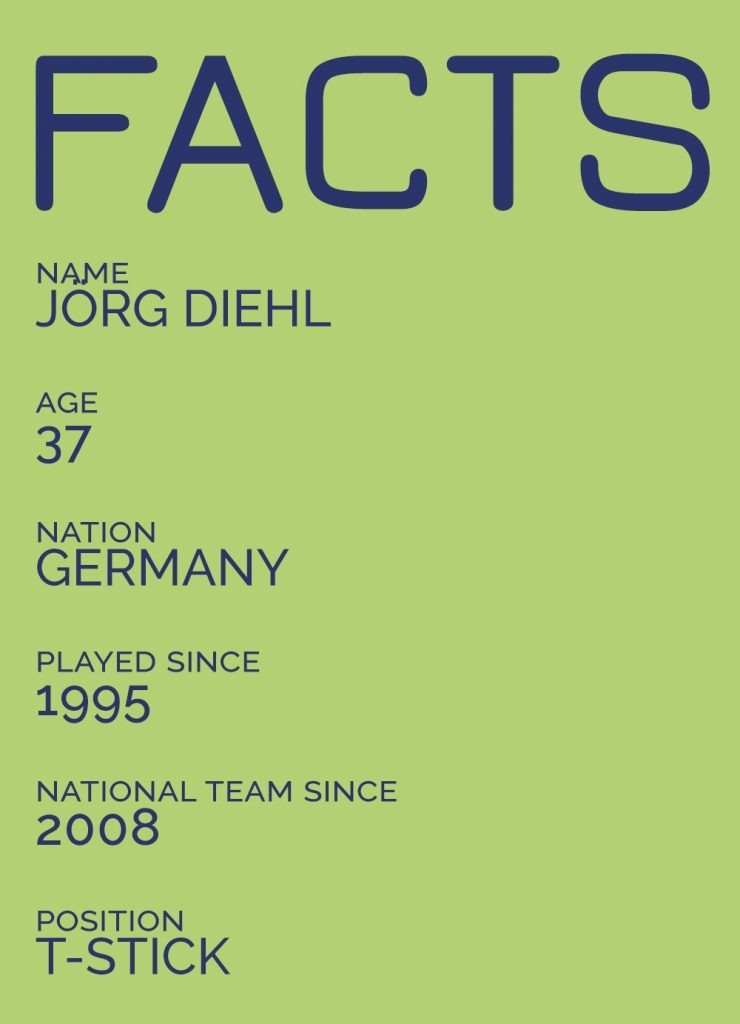 At my school, a Powerchair Hockey workshop was offered and since I've always been interested in sports, I participated. I got a new wheelchair back then but as my mother was afraid it could be damaged, she forbade me to play Powerchair Hockey. Of course I continued playing secretly. Only when I went to a boarding school two years later, I could play on club level with Torpedo Ladenburg.
What I like so much about the sport is the mix of speed, tactics and emotions. The challenge of bringing the individual skills into a working team. And of course working together with your teammates to win some trophies. In addition, you always meet great people and can travel to many wonderful places.
In all these years, there were many great moments in which I won championships and trophies with my team. Winning the world championship title in 2010 is still on top of all. Ever since I was a little kid, I dreamed of being a world champion. I didn't know Powerchair Hockey yet, but it was a life goal in general. This dream came true in 2010.
We played in the final against the hotly favored Dutch who never lost a game before and after that. After the regular match time it was tied (6:6) and the extra time brought the decision to our favor by a Golden Goal. When the ball crossed the opponent's goal line and the referee confirmed the goal, I felt like someone pressed the slow-motion button. Everyone stormed onto the field and we fell in our arms. That was the first and only time in my life that I cried due to happiness. It's still a miracle for me today, and it makes me incredibly proud that I could experience it.
Powerchair Hockey has tremendously influenced my life: I got to know my girlfriend, moved to a different city because of that and many of my friends are involved in Powerchair Hockey, too. Without this sport, my life would be totally different, but I don't know exactly how.
I love our sport as it is, but as in any other sport, there is continuous development. By introducing the international classification, the speed of the game and the tactics have already changed considerably, but a lot of teams are performing at the same level. Perhaps the introduction of a shot clock, similar to basketball, would give the game a boost.
I don't have an absolute favorite player, but of course there are many great players in our sport. Individual skillful players like Björn Sarrazyn or Nasim Afrah, or team players like Kamal Tahtahi, cheer the heart of the spectators. Nevertheless, in my opinion the greatest player of all time is Baki Dincsoy from Arnhem (The Netherlands). Unfortunately, he passed away too early. He was a legendary goalkeeper, but his personality on and beside the field impressed me most.
One of the funniest Powerchair Hockey moments I experienced was at the international tournament in Zurich 2008. The Finnish goalkeeper of the Electric Gladiators wanted to take a goaltender ball against our team. He turned, but didn't hit the ball. When he was moving back, he hit and shot the ball in his own goal. I'm sure it was totally embarrassing for the poor guy, even his own coach had tears in his eyes and laughed out loud.
Interview: Hedwige Van Steen